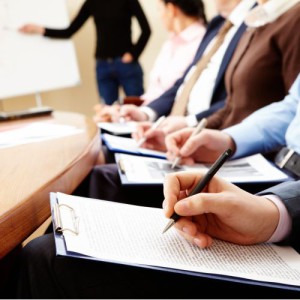 A highly important pillar in the medical products distribution chain is the qualification of the company´s staff and collaborators. Companies must guarantee ongoing training to its workers in order to improve their knowledge of the industry and therefore to performance their activities in the best way and to accomplish the industry regulation and standards.
The personal involved on distribution activities must be provided with an adequate training about GDP normative and regulations in order to guarantee the required quality in every process.
---
 As it is marked on the GMP guideline:
¨Any member of personnel involved in the brokering activities should be trained in the applicable EU and national legislation and in the issues concerning falsified medicinal products.¨ Qualipharma has consultant/ trainer specialists on GDP regulations and with strong teaching skills who run professional courses adapted to the general and specific needs of the market. We also have the expertise to customize training courses according to our client needs and to evaluate the assistants according to the knowledge apprehended during the course. At the end of every course, a Qualipharma Certificate is given to the assistants who passed the evaluation.